What Does the Subaru All-Weather Package Include?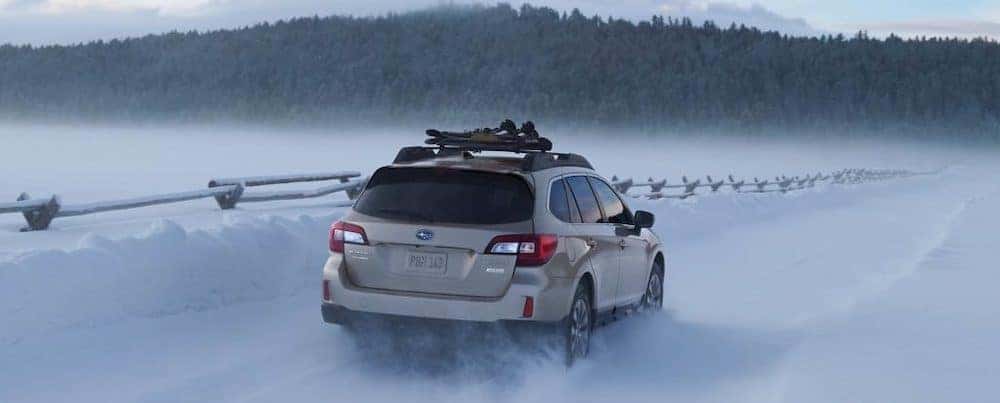 Frost can be beautiful. Unless, our course, you're running late for work and find your car covered in a thin layer of shimmery frost, making you even later for that big meeting. With the Subaru All-Weather Package (AWP) – available on every current Subaru model – that can be a thing of the past.
Check out the Subaru AWP details for all-weather readiness to see if this is an option that you'd like to see in your next Subaru sedan, hatchback, coupe, or SUV.
What Features Come in the Available Subaru All-Weather Package?
Whether you live for winter weather or you abhor the cold, the comfort of a warm and iceless car is a welcome way to wake up on chilly mornings in Westport, or to chase away the harsh bite of a brisk night on your way home from Wilton. Either way, Garavel Subaru wants to make sure your vehicle is prepared for winter.
The Subaru All-Weather Package includes heated front seats, heated side mirrors, and a windshield wiper de-icer, which works to not only melt away the frost and ice built up on the wiper blades, but helps your entire windshield to thaw out that much faster. The cold weather package ensures you can handle cold winters in New Canaan.
Is the Subaru All-Weather Package Worth the Money?
The All-Weather Package offers those features that you never really think you're going to need – until you find yourself needing them. Then, you'll wonder how you ever owned a car without heated seats and a de-icer.
The Subaru AWP is frequently offered in conjunction with other feature packages or available systems, which means you can do a bulk upgrade of comfort and convenience features in trim levels like the Premium and Limited. And because their vehicles are so affordably priced, you can add the Subaru All-Weather Package to your new vehicle and still stay well within your budget.
Which Models offer the Subaru All-Weather Package?
Because Subaru cars are optimized to fit to just about any terrain or need, the cold weather package is available across the entire lineup. For most models, AWP is available on Premium trim levels and above; on the BRZ, the All-Weather Package is available on the Limited trim level.
Want to know more?
Explore the Subaru All-Weather Package availability in new Subaru cars for sale, or visit our Norwalk showroom to take a test drive and get a feel for all-weather convenience and comfort. Give us a call today with any questions about our inventory, our service specials, or how to check the tire tread depth!
More From Garavel Subaru
The 2020 Subaru Crosstrek is back with an adventure-ready design, versatile performance, and spacious interior. And if you're ready to take this popular crossover on the roads of Wilton and New Canaan, you might be wondering about the differences between crossover vs. coupe or coupe vs. sedan, but even more likely, you'll be itching to learn…

As you'd expect from Subaru, the 2020 Subaru Outback interior provides Westport drivers with tons of passenger space and cargo volume. 2020 brings a full redesign for compact crossover wagon, with significant upgrades to the Outback's cabin materials, and new technology features that create a cool, high-tech feel. Great for camping, general shopping, road-tripping, and…

The new Subaru Forester was designed with style and comfort in mind. Whether you're commuting to and from work in Norwalk or planning a trip outside of Westport to go camping, the Subaru Forester has the versatility to fit your friends and family while stowing your supplies safely. Read more about the 2020 Subaru Forester…