Prepare Your Car for the Winter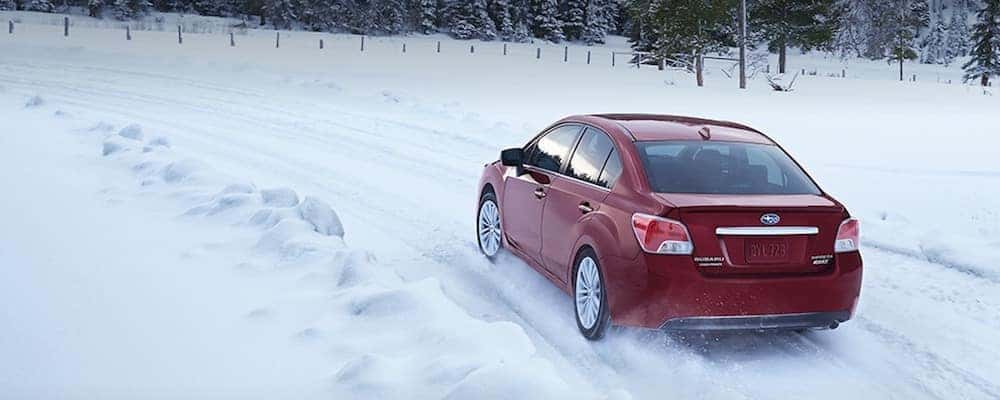 The tough snowstorms of Connecticut can do some severe damage to your vehicle if not properly prepared. Make sure you have your vehicle prepped and ready to go before these severe weather changes occur by checking your vehicle's wheels, engine, and more. Luckily, if you're driving a Subaru, you're already prepared thanks to standard all-wheel drive included with most models. Find out what other steps you need to take to protect your vehicle this winter with Garavel Subaru.
Inspections & Preparations
When a winter nor'easter is inevitable, you'll want to have your vehicle ready to handle whatever is thrown your way. The first thing you need to have done to your vehicle is have it inspected. Avoiding unnecessary maintenance issues is a great start. Bring your vehicle into our service center near Wilton and have it thoroughly inspected for any issues. Here are some preparations to make:
Make sure your tires are filled to the recommended setting
Change your oil
Replace the antifreeze
Inspect your vehicle's heater
Inspect your vehicle's battery
Consider snow tires
Winter Supplies
Just as important as winter preparations for your car are the supplies you keep in it for sudden snowstorms. Unfortunately, sometimes ending up on the side of the road is unavoidable in bad weather conditions near Fairfield. So it's best to be prepared for those times as well. Here are some supplies you can keep in your new vehicle to help if this happens:
Spare set of winter clothing including a hat, gloves, and jacket
Nonperishable foods
Water
First aid kit
Sandbag
Tire chains
Coolant
Antifreeze
Start the Preparations at Garavel Subaru
If you're ready to start preparing your vehicle for the coming winter, bring your new or used vehicle to our service center and make it winter-ready in no time. You'll want to ensure a safer drive on the Westport roads and we can help you achieve that. Take the time to bring your vehicle to us and we'll take care of the rest! Contact us today! Once summer rolls around, check out our list of the best beaches in Westport, CT!
Learn More at Garavel Subaru
The 2020 Subaru Crosstrek is back with an adventure-ready design, versatile performance, and spacious interior. And if you're ready to take this popular crossover on the roads of Wilton and New Canaan, you might be wondering about the differences between crossover vs. coupe or coupe vs. sedan, but even more likely, you'll be itching to learn…

As you'd expect from Subaru, the 2020 Subaru Outback interior provides Westport drivers with tons of passenger space and cargo volume. 2020 brings a full redesign for compact crossover wagon, with significant upgrades to the Outback's cabin materials, and new technology features that create a cool, high-tech feel. Great for camping, general shopping, road-tripping, and…

The new Subaru Forester was designed with style and comfort in mind. Whether you're commuting to and from work in Norwalk or planning a trip outside of Westport to go camping, the Subaru Forester has the versatility to fit your friends and family while stowing your supplies safely. Read more about the 2020 Subaru Forester…