Is the Subaru Extended Warranty Worth It?

---
Thinking about buying a new Subaru in Norwalk or Westport? At Garavel Subaru, we are here to provide you the perfect new Subaru. But we also want to make sure you're not missing out on other opportunities, either, like the chance to add on extended warranty coverage for extra peace-of-mind.
Why Buy a Subaru Extended Warranty?
Why buy a Subaru extended warranty? Though doing so adds extra cost, it can help protect you against future emergency repair costs. It also can provide additional benefits you might not have thought of, like roadside assistance that could prevent you from calling your insurance company for a tow (and potential premium rate increase). To find out if buying extended coverage with us is right for you, contact us here at Garavel Subaru today.
Subaru Extended Warranty Cost vs. Car Repair Cost
When considering if the cost of the Subaru extended warranty is worth it, you'll want to think of several factors. First, you'll want to note that limited warranty coverage is provided for a variety of vehicle components not often covered by the new vehicle limited warranty. You'll also want to think about when the warranty expires. What's more, you should know that the Subaru extended warranty provides both powertrain warranty coverage and potential complimentary warranty service and repairs for extra peace-of-mind during your Westport travels. In fact, there are two distinct Subaru Added Security® warranties to choose from, plus a maintenance plan.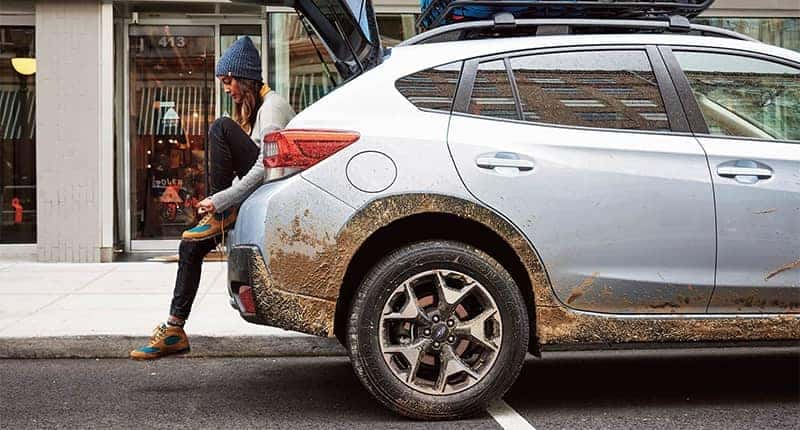 Subaru Added Security® Extended Warranty Plans
The two Subaru Added Security® Extended warranties you can choose from are the Classic Added Security® warranty and the Gold Plus Added Security® warranty. Here's what each provides:
Classic Extended Warranty: This covers about 1,000 Subaru parts, including major powertrain components like the engine and transmission. Suspension components, steering and brakes, cooling system components, fuel system components, and A/C system components are also included, as are towing and rental car reimbursement for covered repairs.
Gold Plus Extended Warranty: This coverage includes everything from the Classic warranty plus hundreds of more parts, providing much the same bumper to bumper coverage as what you get with the basic new-vehicle limited factory warranty. This plan also reimburses you for any required lodging or meals when you break down away from Wilton during out-of-town travel, plus 24-hour roadside assistance, and more.
Learn More About Your Subaru Extended Warranty Options
Want to learn more about your Subaru extended warranty options? Contact us today here at Garavel Subaru, and we'll be glad to further explain why an extended warranty may be right for your New Canaan lifestyle. We're also happy to help you schedule service if your Subaru requires immediate repairs. From all of us at Garavel Subaru, we can't wait to assist you with your Subaru maintenance, repair, and warranty needs.
More From Garavel Subaru
The 2020 Subaru Crosstrek is back with an adventure-ready design, versatile performance, and spacious interior. And if you're ready to take this popular crossover on the roads of Wilton and New Canaan, you might be wondering about the differences between crossover vs. coupe or coupe vs. sedan, but even more likely, you'll be itching to learn…

As you'd expect from Subaru, the 2020 Subaru Outback interior provides Westport drivers with tons of passenger space and cargo volume. 2020 brings a full redesign for compact crossover wagon, with significant upgrades to the Outback's cabin materials, and new technology features that create a cool, high-tech feel. Great for camping, general shopping, road-tripping, and…

The new Subaru Forester was designed with style and comfort in mind. Whether you're commuting to and from work in Norwalk or planning a trip outside of Westport to go camping, the Subaru Forester has the versatility to fit your friends and family while stowing your supplies safely. Read more about the 2020 Subaru Forester…