Blue Thunder Soccer Team: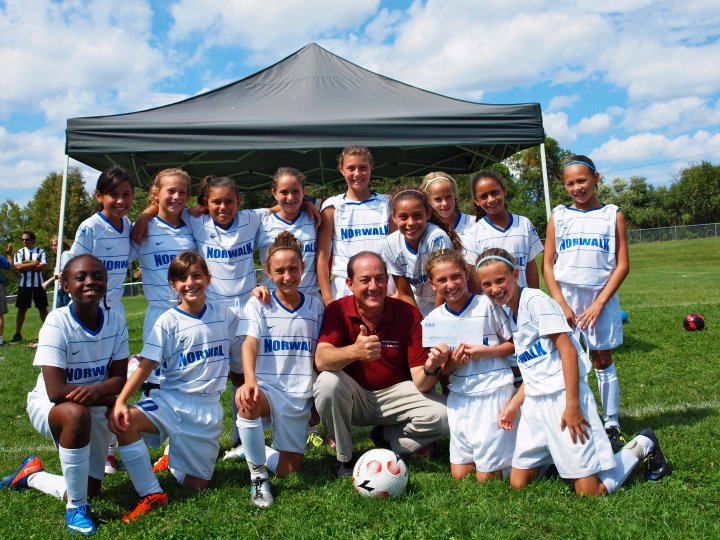 Thank you from the Blue Thunder:
The Blue Thunder girls would like to thank the Garavel Motor Group of Norwalk, CT. (Garavel Subaru and Garavel Chrysler, Dodge, Jeep) for their generous donation to the Norwalk Blue Thunder girls' soccer team . Mr Paul Garavel, President, actually took time out of his Saturday to watch the girls play and afterward presented a check to the girls. Mr. Garavel, explained to the girls that he gets many requests but what made this one stand out was the salesmanship of the girls as they gave their pitch to Mr. Garavel, stating  he was very impressed . Upon leaving the field Mr. Garavel also presented the girls with some t-shirts to practice in . We again thank Garavel Motor Group and Mr. Paul Garavel for supporting a hometown favorite and ask that next time your looking for a vehicle to give another hometown favorite a chance to sell you one . Garavel Subaru is located at 10 Tindall Ave in Norwalk, Ct. and Garavel Chrysler, Dodge, Jeep is located at 300 Westport Ave .

Proud sponsor of the Triangle Community Center's "So You Think You've Got Talent" production: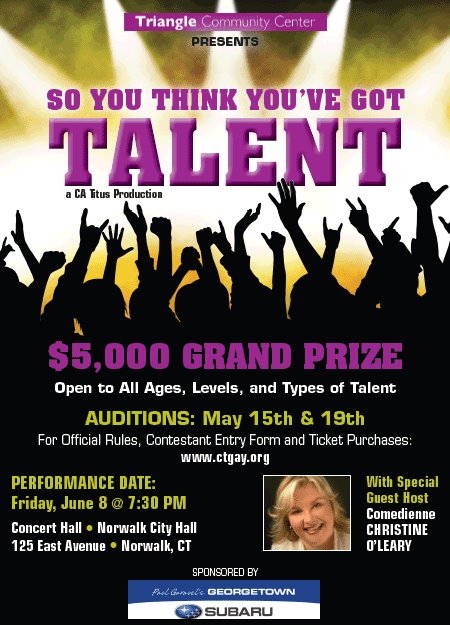 Click the banner to the right for more info about the Triangle Community Center.
Great job to all of the participants!
Congratulations Tangela Smith!
Norwalk Education Foundation
Garavel Subaru sponsored (and participated in) the Norwalk Education Foundation's 2013 Spelling Bee. Great job and congratulations to all of the participants!